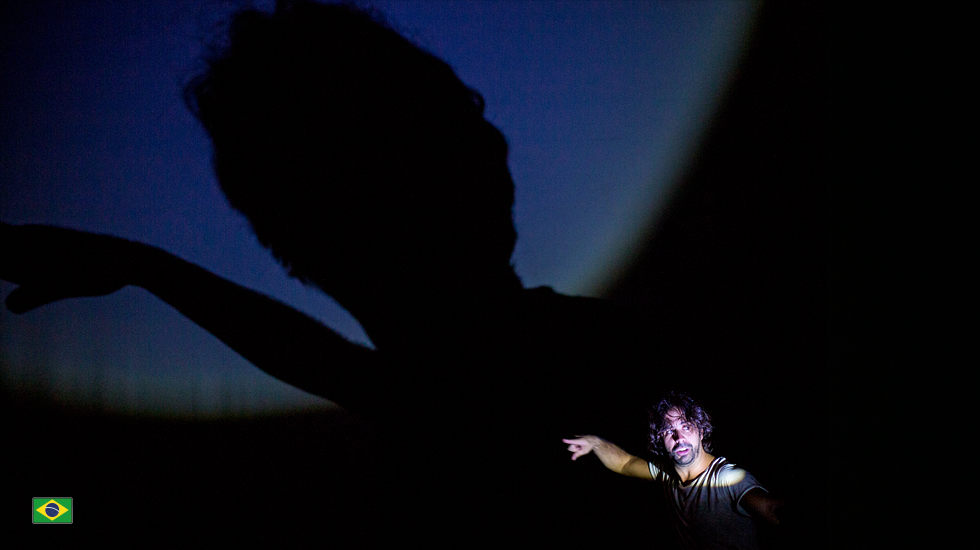 Vinicius Piedade of Portugal in his piece Jailhouse
THESPIS
, an international festival of monodrama in Germany opens in a few short weeks for its 11th season. I just wanted to reprint the opening message they have put on the landing page of their website. I think it sums up the importance of solo performance in the current cultural landscape...
ladies and gentlemen, dear friends!
"Everyone carries a room about inside him", Franz Kafka wrote in his diary in 1916. Today, over a century later, we are delighted to be able to unlock the doors to a few such rooms for the eleventh time. All of them are different: more or less comfortable, lonely, captive, hopeful, forgotten, loving, desperate, waiting, consoling, playful or fighting. Already the first room is rather extraordinary – it belongs to Karl Rossmann, Kafka's fortune seeker, portrayed by Philipp Hochmair whom we welcome at Thespis for the second time.

Monodrama is as alive and diverse as never before – and all that a world which threatens to become smaller and narrower. Solo performance is most probably the theater form of the hour to tackle isolation and egoism. It challenges us to take our time for the outrageous stories that one single life, often remote from our own, can write. And to cast one's gaze into a room that appears so alien and so very far from ours…

We hope to have piqued your curiosity and look forward to your visit to the 11th edition of THESPIS.
Yours sincerely,




~ JOLANTA SUTOWICZ

Festival Director  &

 JENS RASCHKE

Festival Dramaturg
For more information on this festival visit the THESPIS website... HERE
Hey there, we'd love to touchbase with you from time to time. Subscribe to our mailing list and recieve
7 CONSIDERATIONS FOR THE SOLO PERFORMER
resource for FREE!
Leave a comment. If you are a robot or a blatant marketer trolling Blogger, then you will be deleted. Humans only, please.